Name
Mike Washington
Phone
719-265-9203
Mobile
719-499-4954
Fax
719-457-5989
Pager
Toll Free Phone
1-800-632-0160
Address
1283 Kelly Johnson Blvd
City
Colorado Springs CO 80920
Country
US
Alternate Website
http://www.mikewashington.com

---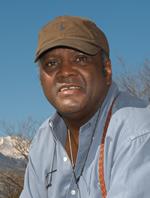 When you work with Mike and his team of professionals in your real estate transaction, you'll know your needs are in the hands of a trusted professional who will do whatever it takes to see you through to success. From listening to your needs, to educating you and your family throughout the home purchase or sale, to paying attention to every detail, Mike is determined to get you the results you're looking for.
From his years in the U.S. Army, Mike Washington brings a tradition of service to his career as a real estate professional. Dedication. Determination. Attention to detail. These are traits that earned him the ranking Sergeant Major and they're the traits that will help you make the most of your purchase or sale.
If you're planning to make a move in the Colorado Springs area, trust Mike to get you excellent results and help you and your family feel right at home with every one of your real estate decisions.
Call Mike Washington today. His tradition of service will make you feel right at home when buying or selling a home in the Colorado Springs area.